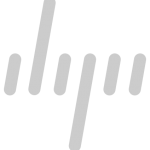 What we do
Web / Windows Applications
Mobile Applications
Classic ASP Rewrites
.Net Software Consultancy
HTML / JavaScript / JQuery
Word / Excel VBA Customisation
ASP.Net Specialists
C# and Visual Basic
MS Office Integration (VSTO)
SQL Server Database Design
Automated System Testing
End User Testing
How we work with all our clients
Here at Dynamic Desk we work a little differently to many of the other consultancies you may have come across. We are passionate about the practical use of IT and using the right tool for the job.
Key to our success is building a strong relationship with all of our costumers. Understanding you and your business before we do anything else is vital. However, that just helps us to understand your problems and doesn't go far in solving your IT challenge though does it?
So before you commit perhaps you'd like to try before you buy?
If you'd like a quick chat why not give us a call or click the Get Back To Me button and we'll be in touch at a time to suit.
If we can help you and you like the sound of some free advice then why not take up our offer of some initial free consultancy? We'll try to do this face to face wherever practical but we can also help with teleconference / video conference.
What our clients say…
We chose Andrew for a forthcoming project very shortly after our first meeting. During our initial discussions, which were comfortable and relaxed all our questions were answered and left me feeling that I would enjoy working with you to a successful completion of the project.
Anon
International Accountancy Practice
We needed an IT solution to help make booking deliveries and invoicing straight forward. Another requirement was to create a mailing address list as the current system was creaking and very time consuming to maintain. Meeting these demands required a bespoke solution.
Andrew Heard
Andrew Heard Hardwood Logs
We are an established software company providing Intellectual Property Software to Law firms and Corporations worldwide.Dynamic Desk recently completed a consultancy project assisting us with upgrading the application from Classic ASP to ASP.NET.
Brid Madeley
Intellectual Property Online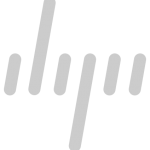 Tech Tuesday
neilphil
The Internet Of Things (IoT) Home Care / Medical - Will IoT bring us more benefits as the population ages? In terms of being able to monitor people remotely (which cannot be done unless you
Our latest news
neilphil
I've always been inspired by reading and the positive impact in education. It is fundamental to the learning process but so is the appropriate and practical application of technical solutions. Dynamic Desk therefore approached Rowledge
neilphil
As a young person a long time ago…I spent many hours playing with lego and mechano kits. How things have moved on. Lego WeDo kits offer a great way to introduce young people to automation