What Our Clients Say
WebTMS
We are an established software company providing Intellectual Property Software to Law firms and Corporations worldwide.
Dynamic Desk and their principal consultant (Andrew Morrell) recently completed a consultancy project assisting us with upgrading the application from Classic ASP to ASP.NET
Demonstrating skill and knowledge in every aspect of software development Andrew took the time to understand our customer's needs – a skill very few consultants demonstrate. Andrews contribution to our project was invaluable in helping us to develop a system with an innovative user interface using the tools VB.NET, AJAX, JQuery & Entity Framework. Not only does this benefit our client's daily workflow it has created a new facet of our system from a sales perspective.
With his knowledge and expertise Andrew also mentored our development team on the new technical learning curve which has allowed us to maintain the application.
Andrew was a positive drive to our business, and I would have no hesitation in recommending Andrew and would be happy to demonstrate his work.
Brid Madeley, IPO Managing Director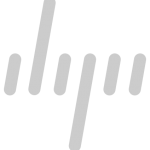 Document Production System
We chose Andrew Morrell (key consultant with Dynamic Desk) because our initial meetings were comfortable and relaxed. Andrew addressed all of our concerns / questions well and left us feeling confident that we would enjoy working with him.
Whilst working on the project with Andrew we would make these observations.
Andrew was never phased or flustered by the size or complexity of the development project.
He assisted us with breaking it down into manageable chunks which we then began to deliver.
During the project we touched many parts of the .net stack; Web, Windows, MS Office, Third party controls. All of this development was approached with a positive attitude.
During the development he was tasked with writing in multiple languages, (VB / VB.Net, C#, T-SQL) all of which was taken on without hesitation.
Andrew takes the appropriate time to design solutions, and design them well. The design, planning and documentation stages of the project were critical in delivering the scalable solution that we needed. These are typically the areas that other consultants / in house developers have less time for. It was clear he understood the need for these stages of the project.
Overall I found Andrew pleasant and engaging to work with. He has plenty of enthusiasm for the work, for solving problems and clearly enjoyed being part of our in house team, working well with the other developers, and helping other developers with their challenges.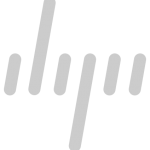 Wood Stock – Bespoke Windows Application
We needed a software solution to replace our card index and diary system which was getting harder to work with as the business grew. At that stage had about 2,500 customers. A few years down the line we are now providing logs to over 5,000 customers.
We wanted to use a software solution to make booking deliveries and invoicing straight forward. Our requirements were a little different to the solutions already out there and there was certainly nothing which would allow our data to be imported from our cumbersome Word based mailing lists.
Meeting these requirements clearly needed a bespoke solution.
We also wanted to work with someone who would listen and understand our needs. Andrew met with us and created the package (WoodStock) that we now use every day for all of our client tracking, sales order processing, invoicing and delivery scheduling.
He managed to cover everything required in the office to speed up the booking process for our growing business.
Andrew Heard, Andrew Heard Hard Wood Logs Owner