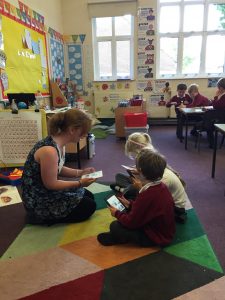 I've always been inspired by reading and the positive impact in education. It is fundamental to the learning process but so is the appropriate and practical application of technical solutions.
Dynamic Desk therefore approached Rowledge School and offered to assist with their development of a new library project with the purchase of 6 new kindle devices. These are now in use across early learning years (Key Stage 1) to help support collaborative / shared reading sessions. E-books are shared across devices helping to cut costs and keep the  children engaged in reading sessions.
Books and technology help expand the imagination and your horizons. Once you realise this, anything's possible . . .