Testing Services
Testing Is Critical – so why is it left to the end?
Our aim is to make testing less onerous, less challenging and allow you to be more productive in making quality software.

Are development changes breaking previously working features?

Have you realised that you need to support an additional platform or browser?

Is there a new feature being added but you need to test it quickly by re-running all your tests yet again?

Is your time window for testing being reduced due to increased development or late delivery of development?
In short, are you experiencing a testing nightmare?
There is a remedy and it won't keep you awake at night. It will also deliver much more than you can ever do manually and in a shorter time-frame:
What was Planned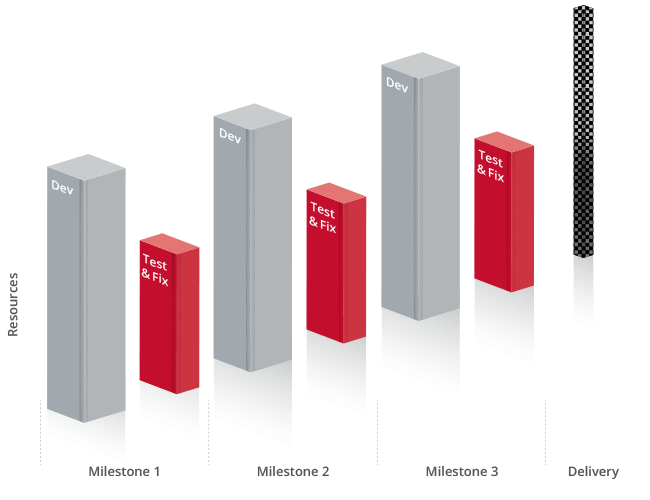 What Actually Happens
This timescale shows a live project where resource gets pulled into the development process, testing time suffers and quality is compromised.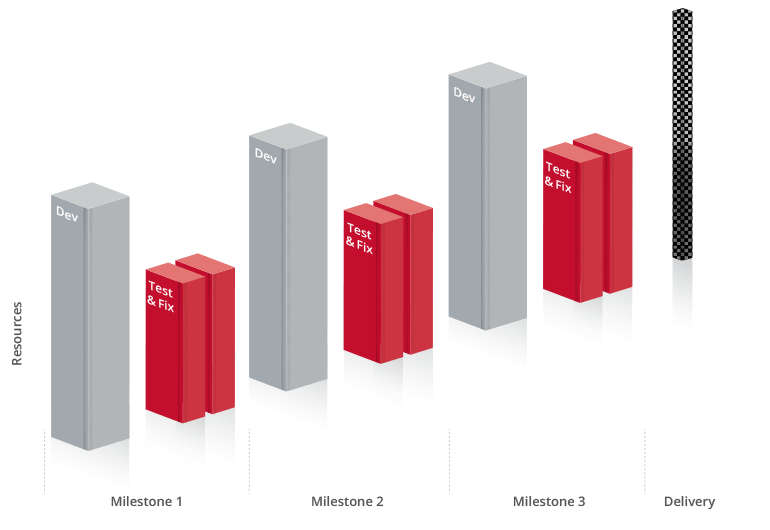 Dynamic Test Services
This timescale shows what can be achieved by outsourcing your testing and allowing you to focus on development.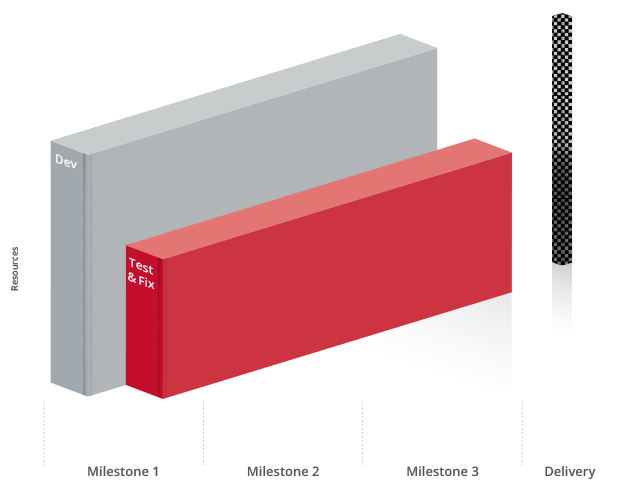 Reasons Why
Outsourcing your testing will ring fence the process in terms of cost and resources. We only use test specialists and on additionally we add to their training in house
Testing can take place in parallel with your development processes and report on issues much faster than purely manual based testing
Tests, once scripted, can be rerun at any time on any platform including multiple versions of Windows, multiple versions of Apple Mac including tablet devices
Test specialists have no fears of finding issues, we only want to ensure that the quality of your product improves
We test across multiple browsers and multiple versions.
The Positive Impact to your Business:
Faster time to market
Better quality of software for each and every release
Performance testing to find areas where you should improve responsiveness
Volume testing to ensure that your applications remain responsive under load
Regression testing with reusable script components allowing for re-runnable tests
Multiple platform / browser and version testing to ensure that all your customers remain happy.
What Dynamic Desk can Offer you